Regular price
Sale price
$59.00 SGD
Unit price
per
Sale
Sold out
59.0 SGD → 56.05 SGD
5% discount with Junmai plan
The three waves of Taste, starting from its one and only natural flavor
In this year, they have renewed the Koji room. It's a fusion between the tradition and the latest technology.
The aroma is soft and subtle sweet influenced by rice. Once you hold it in your mouth, aroma turns gradually milder and creamier.
Following with the aroma, you will feel the thick and sophisticated umami flavor on your tongue.
After taste does not last long, it is fading out very comfortably quick.
The cleanness of after taste probably comes from the super soft and transparent groundwater they use.
Moreover, the production process for this sake is unique. Usually, breweries use one single barrel to produce Shubo. To make fermentation smoothly, they gradually increase the volume of rice, Koji, water, and yeast.
However, the barrel is too big for the initial phase of this process, so that we use a small barrel for the initial Shubo production process. This tiny difference gives the Sake very sophisticated Umami.
Please drink it slowly and appreciate this three waves of taste.
View full details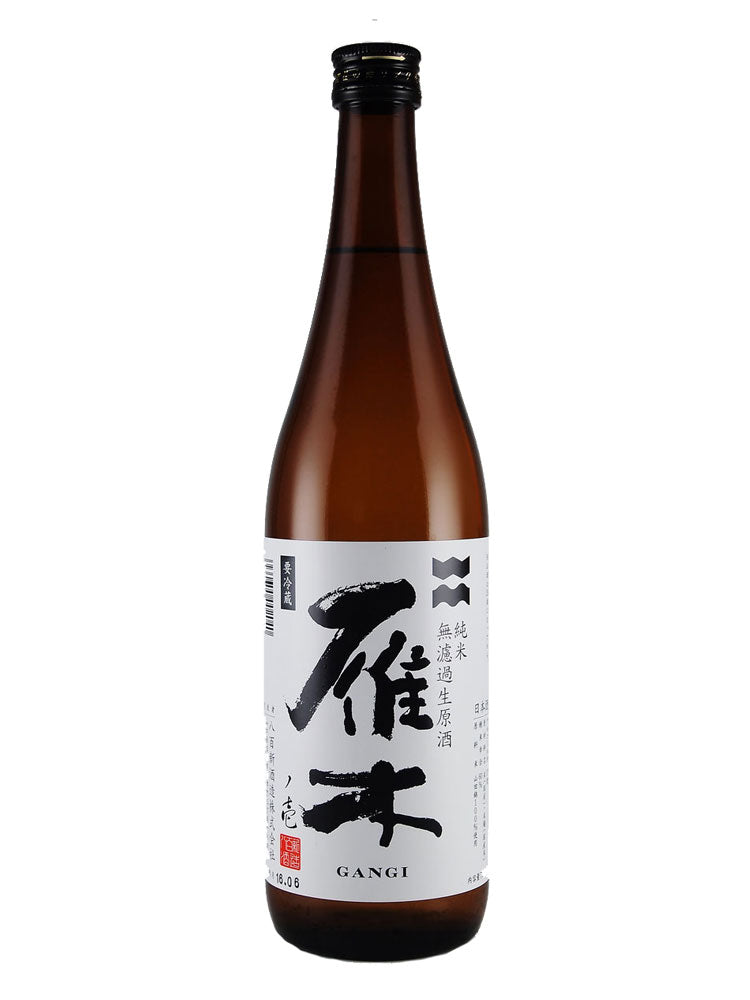 YAOSHIN SHUZO
Gangi locates beside the river mouse of Nishiki River in Yamaguchi prefecture. Gangi means the special pier to land brewery rice comes from the upstream of the river. In ancient time, it was common to transport brewery rice through the river. We have experience one huge hard time caused by...
Read More