Regular price
Sale price
$95.00 SGD
Unit price
per
Sale
Sold out
95.0 SGD → 90.25 SGD
5% discount with JunmaiDaiginjo plan
The highest grade sparkling sake even the sake connoisseurs praise. The first note is a gently fruity aroma such as a freshly-cut white peaches
In this year, they have renewed the Koji room. It's a fusion between the tradition and the latest technology.
Once sipping it, the fruitiness becomes much stronger; it is very glamorous, but the taste is not too sweet. Its SMV is -12, though... SMV -12 is usually much sweeter than other standard labels, however, the uncompromising the design of taste by brewers made this magic happen.
The sourness balances the sweetness and extremely delicate umami influenced by the high-quality Yamadanishiki further enhances. Sometimes, cloudy sake tends to be sweeter and heavier, but this label's alcohol content is lower, so you can enjoy it elegantly and lightly. It is a label suitable for anniversaries and the celebrations!
*CAUTION*
This is unpasteurized very active sparkling Sake, so please open it slowly. It's necessary to remove the gas in the bottle by repeating slowly open and close the cap. Also, before opening the bottle, please put it in the fridge for a few hour to make the condition stable.
View full details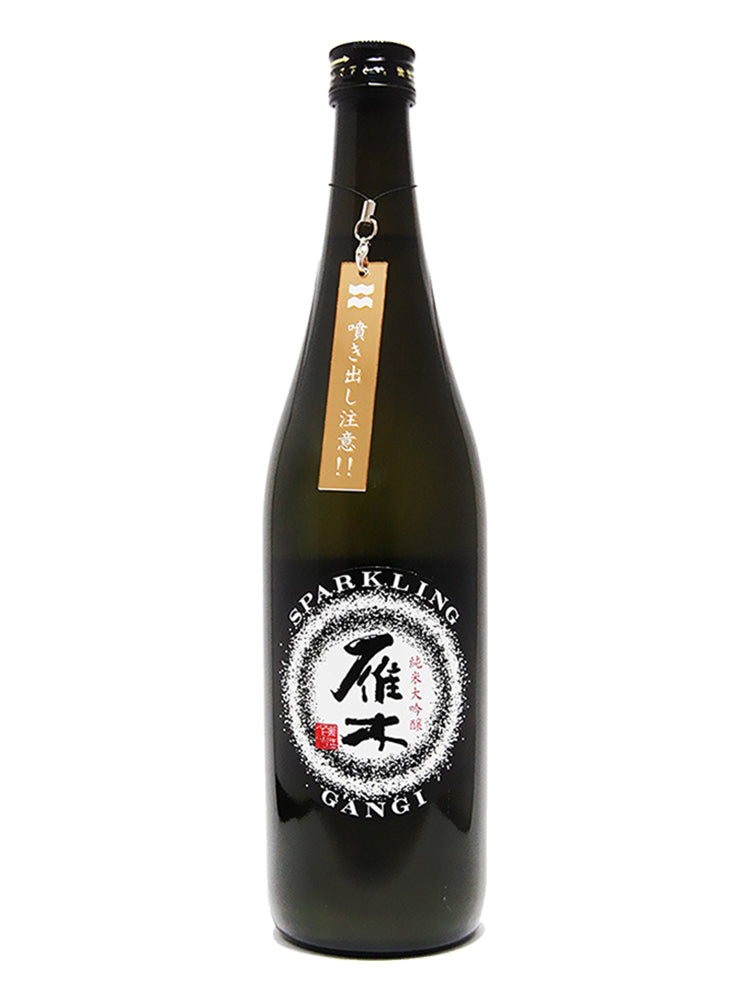 YAOSHIN SHUZO
Gangi locates beside the river mouse of Nishiki River in Yamaguchi prefecture. Gangi means the special pier to land brewery rice comes from the upstream of the river. In ancient time, it was common to transport brewery rice through the river. We have experience one huge hard time caused by...
Read More