Regular price
Sale price
$69.00 SGD
Unit price
per
Sale
Sold out
69.0 SGD → 65.55 SGD
5% discount with Junmai plan
Only bottled the first drip! Fresh and rich, a harmony of powerful Umami and sharp sourness!!
It's produced by the brewer's rice, Ooseto, which represents the Sake culture of Kagawa Pref. This rice makes the taste of Sake mellow and smooth.
It's bottled the just squeezed first drip directly into the bottle. The taste is so fresh and vibrant. Once sipping it, the refreshing flavor like herbs spread rhythmically.
The gentle sweetness comes first, and the powerful Umami makes a beautiful layer of taste.
The acidity is high enough to balance with the complex taste, so the finish is very refreshing.
View full details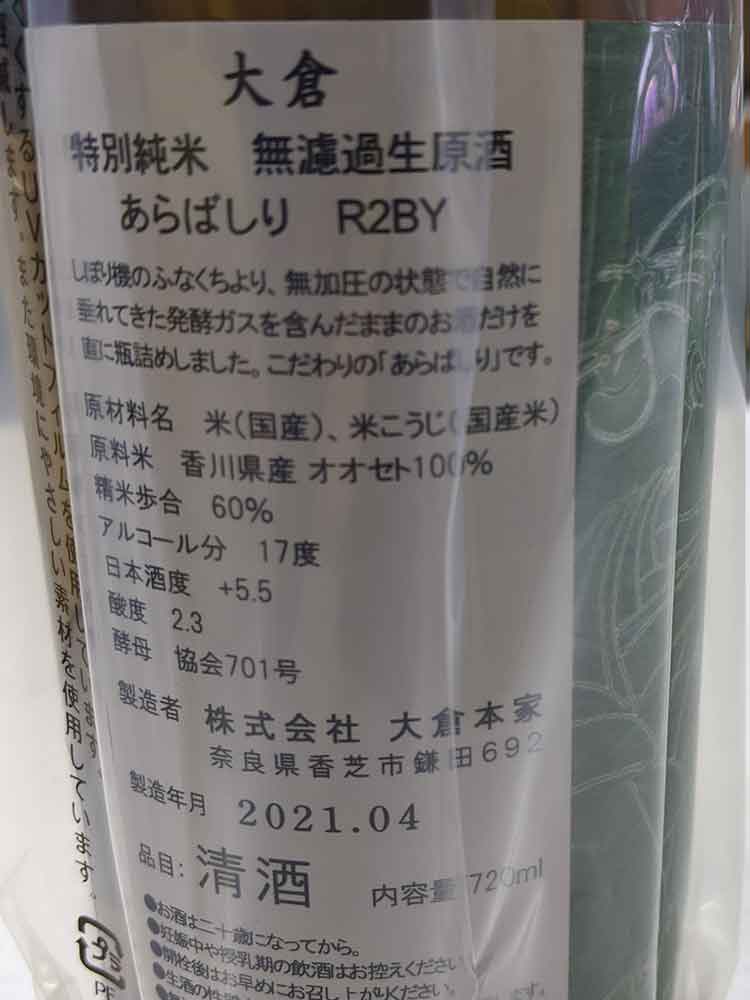 OKURA HONKE
"Simplicity and decency make sake the best" This spirit and belief ceaselessly live in the sake made by Okura Honke. Also for showing the gratitude to the people who looked after us for 3 years rest since 2010, we don't cut corners and deceive for making high-quality sake. ・Gold Metal...
Read More