Regular price
Sale price
$59.00 SGD
Unit price
per
Sale
Sold out
59.0 SGD → 56.05 SGD
5% discount with Junmai plan
Taxi driver numbers each barrel, since they change the ingredient and brewing method by barrels. This number has no consistency throughout years, so that the taste of taxi driver is totally different by barrels and brewery years. This label is Taxi driver #4. Once sipping it, the strong umami invades your mouth. The huge cluster of umami keeps striking your tongue one by one.
The first impact is avant‐garde like its label, however, the gentle sweetness maintains the balance of taste. Comfortable sourness makes its aftertaste clear and dry. The aroma is gentle. To enjoy the deep umami, please taste it slowly and feel the layers of umami like turn the pages of classic novel.
View full details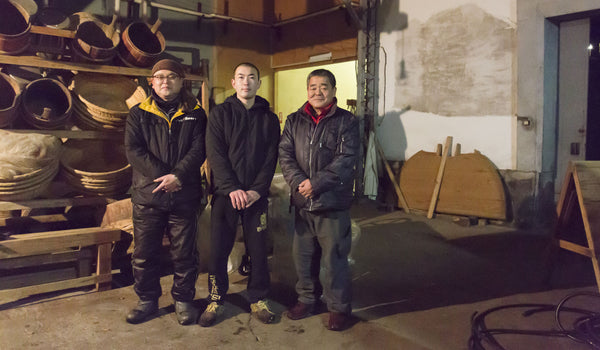 KIKUZAKARI SHUZO
KIKUZAKARI SHUZO is located in IWATE prefecture and only brewery in KITAKAMI city. However, this brewery has moved to HANAMAKI city, since the brewery was damaged by the earthquake in 2011. All their SAKE is made by solo brew master. Since they don't have much brewers, they decide to produce...
Read More