Regular price
Sale price
$77.00 SGD
Unit price
per
Sale
Sold out
77.0 SGD → 73.15 SGD
5% discount with JunmaiGinjo plan
Like a banana, Number 7 of the Taxi driver, brewed by the yeast no.7
Taxi driver numbers each barrel, since they change the ingredient and brewing method by barrels. This number has no consistency throughout the years, so that the taste of the Taxi driver is different by barrels and brewery years.
This label is Taxi driver #7. It's brewed by using yeast No 7, which brings the Umami of rice out and makes the taste of Sake refreshing. The aroma is mild like a banana, the texture is light, and the fresh and juicy taste is like citrus fruits.
The Sake of Taxi driver is filled with strong Umami. To compare with regular their Sake, the Umami is moderate and well-balanced.
When it's hot Sake, the flavor of banana gets stronger, and the roundish Umami shows his face.
View full details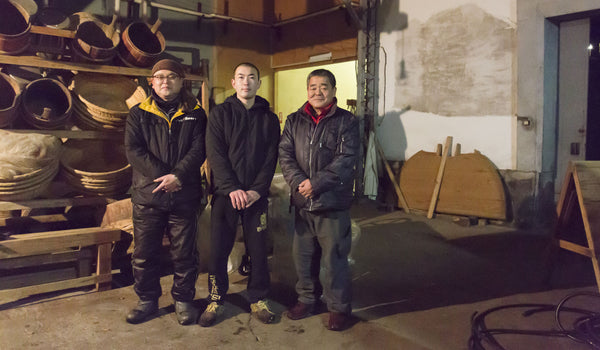 KIKUZAKARI SHUZO
KIKUZAKARI SHUZO is located in IWATE prefecture and only brewery in KITAKAMI city. However, this brewery has moved to HANAMAKI city, since the brewery was damaged by the earthquake in 2011. All their SAKE is made by solo brew master. Since they don't have much brewers, they decide to produce...
Read More