Regular price
Sale price
$59.00 SGD
Unit price
per
Sale
Sold out
59.0 SGD → 56.05 SGD
5% discount with Junmai plan
Spice up your life with a summer-exclusive Saké that pursues a crisp and dry taste!
Using only Yamadanishiki rice, this unique saké carries a mild scent and a soft yet Umami body. As its name implies, this saké carries a bit of spice but combines it in a way which allows you to enjoy the flavours of sweetness, richness, spiciness, and a citrius-like acidity which provides a highly refreshing experience.
With it being an SMV +8 dry saké, it really isn't as spicy as we describe it to be; and it certainly deserves to be a summer-exclusive product with rich Umami and a well-balanced taste.
View full details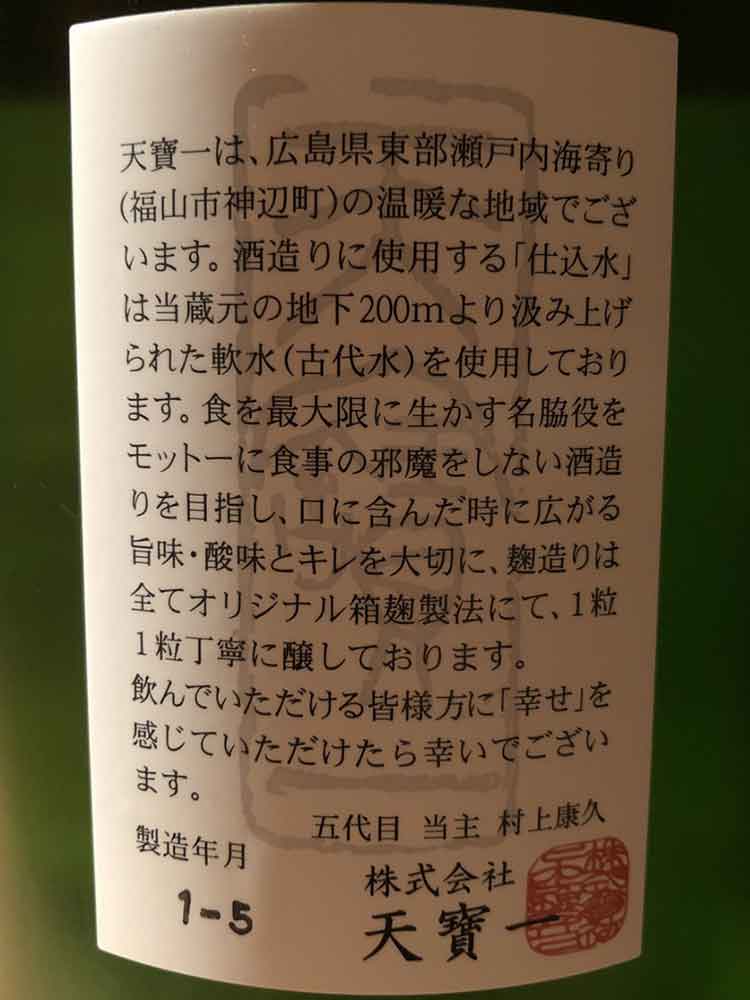 TEMPOICHI SHUZO
TEMPOICHI is very small brewery established in 1910. This brewery is located in Fukuyamashi Hiroshima which is blessed with the warm climet and high-quality water source. They alliance with local farmers and produce the high-quality brewery rice under their control. The motto is "SAKE is the partner of dishes to...
Read More