Regular price
Sale price
$79.00 SGD
Unit price
per
Sale
Sold out
79.0 SGD → 75.05 SGD
5% discount with Junmai plan
900ml medium-large bottle, unbelievable skill to blend 7 different Sake, and Seme, Nama
Have you ever seen the Sake blended seven different kinds? It's beautifully mixed into the one well-balanced Sake.
What's special is the all the Sake is Seme and unpasteurized!! The texture is soft, and the taste is bright and refreshingly bitter. And it's 900ml. The CP is the highest!!!
*900ml
*Blend Ratio(% is the polish rate)
Mizuho-ohgon 65% / Gohyakumangoku 60% / Miyamanishiki 55% / Yumenoka 40% / Kamenoo 65% / Yamadanishiki 55% / Yamadanishiki 30%
View full details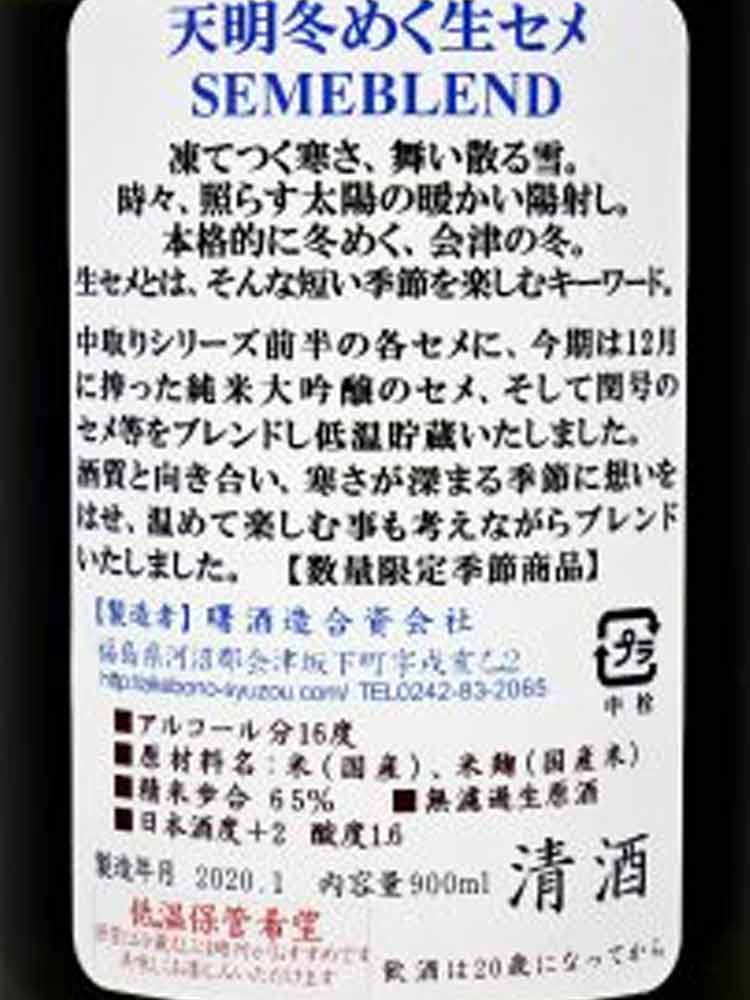 AKEBONO SHUZO
It is located in the middle of Aizu basin, where it is freezing in winter, hot in summer. We see the growth of local rice and understand the characteristics and brew Sake to bring its beauty out. We aim to produce the Sake naturally exuding its characteristics. Transparency is the...
Read More