Regular price
Sale price
$59.00 SGD
Unit price
per
Sale
Sold out
59.0 SGD → 56.05 SGD
5% discount with Junmai plan
Smooth attack. profound umami promotes the hot pod desire
The freshly produced Sake in this winter has been carefully matured for more than half year under -5 degrees. Overall, it's gentle and roundish Sake. The aroma is soft and slightly flowery. The texture is smooth and mild, and it's easy to predict the layers of taste.
Once sipping it, the profound Umami spreads throughout the mouth, and the fruity sweetness follows. The after flavor lasts short and the finish is clean like the crystal-clear water. Also, this Sake is produced with two local brewer's rice which are Shitakabanishiki and Yoneshiro have grown in the 1,000m high rice feild. You can feel the terroir of this brewery.
View full details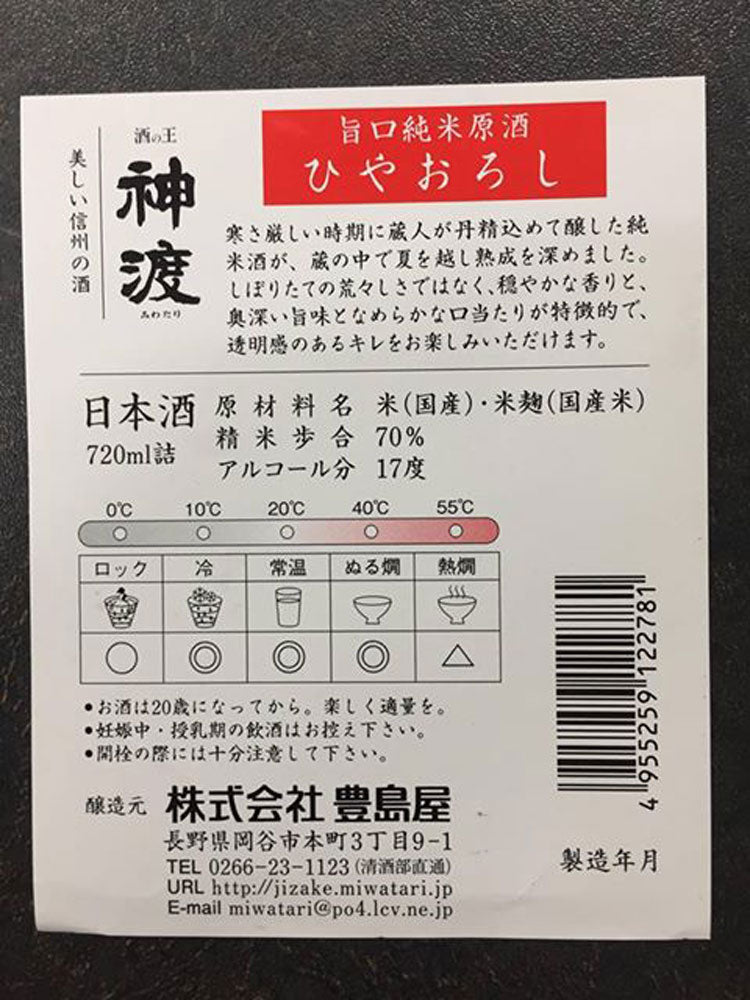 TOSHIMAYA
The brewery locates in the middle of the 770m high mountain. The severe climate in winter sharpens the quality of Sake. Okaya city used to be famous for the sericultural industry, and it's turned to be the area of the precision machine. Pure and high-quality water is mandatory for both...
Read More