Regular price
Sale price
$90.00 SGD
Unit price
per
Sale
Sold out
90.0 SGD → 85.5 SGD
5% discount with JunmaiGinjo plan
Won IWC SAKE 2021 Gold Medal, Kura Master 2021 Platinum, World Famous Sake!
It's a limited edition produced by the high-grade Omachi. This Sake has the beautiful Umami influenced by Omachi rice, and the elegant fruitiness makes a special harmony. What's most remarkable is the cleanness and transparency. The taste and aroma are rich, but the texture is light and smooth. There is totally no off-taste.
Please try the most award-winning Sake of Ozenoyuidoke this year.
NOTE: Deliveries for this product can only be made from 21 September 2021 onwards.
View full details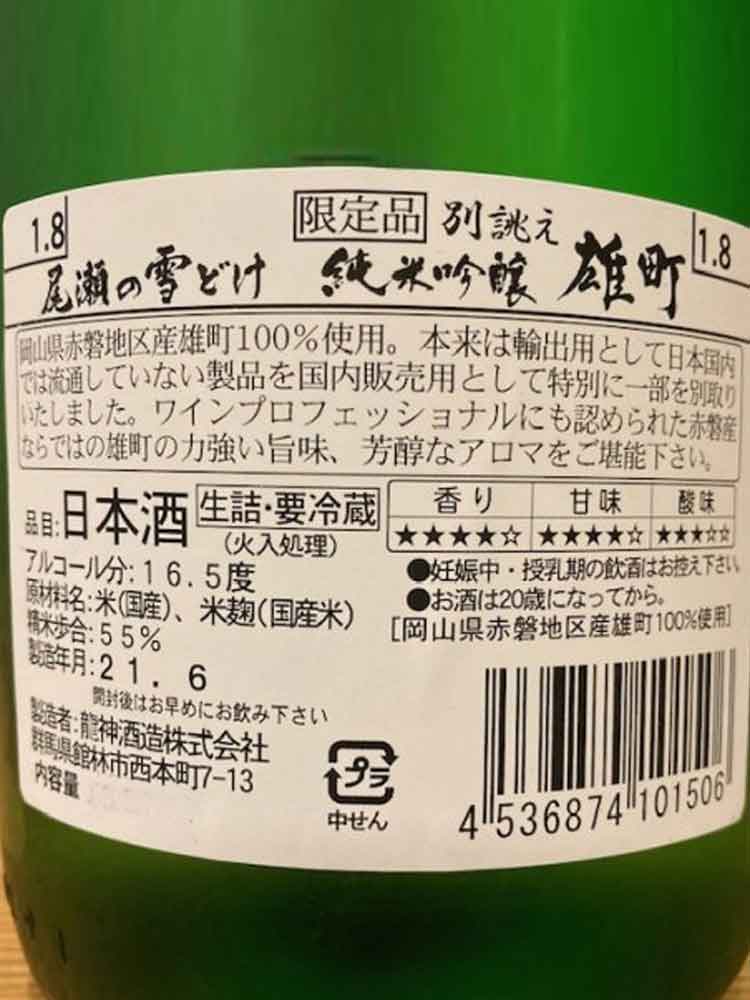 RYUJIN SHUZO
They were founded in the Edo period in Tatebayashi, Joshu, where water sources are abundant. Sake brewing is carried out by a group of craftsmen centered on two brewmasters. They are practicing careful brewing with an emphasis on traditional manual work. In particular, it has a good reputation for the...
Read More