Regular price
Sale price
$88.00 SGD
Unit price
per
Sale
Sold out
Produced only 700 bottles, Citric and crisp sparkling Sake brewed with using black Koji
It's an unpasteurized sparkling Sake brewed by using the black Koji. The black Koji is the signature of Shirosugi Shuzo, and you can't find the sparkling Sake produced by using black Koji.
The citric sourness and sweet taste create an exquisite balance of flavor. The strong sparklingness wipes the sweetness and the finish the elegantly crisp.
The most important thing about this Sake is the way to open the bottle. The sparklingness is very strong, so you have to be aware of the following things;
・Please don't open the day you receive this Sake.
・Please put it in the fridge and rest for at least one day
・Please open it slowly. It's necessary to remove the gas in the bottle by repeating slowly open and close the cap. Also, before opening the bottle, please put it in the fridge for a few hours to make the condition stable.
View full details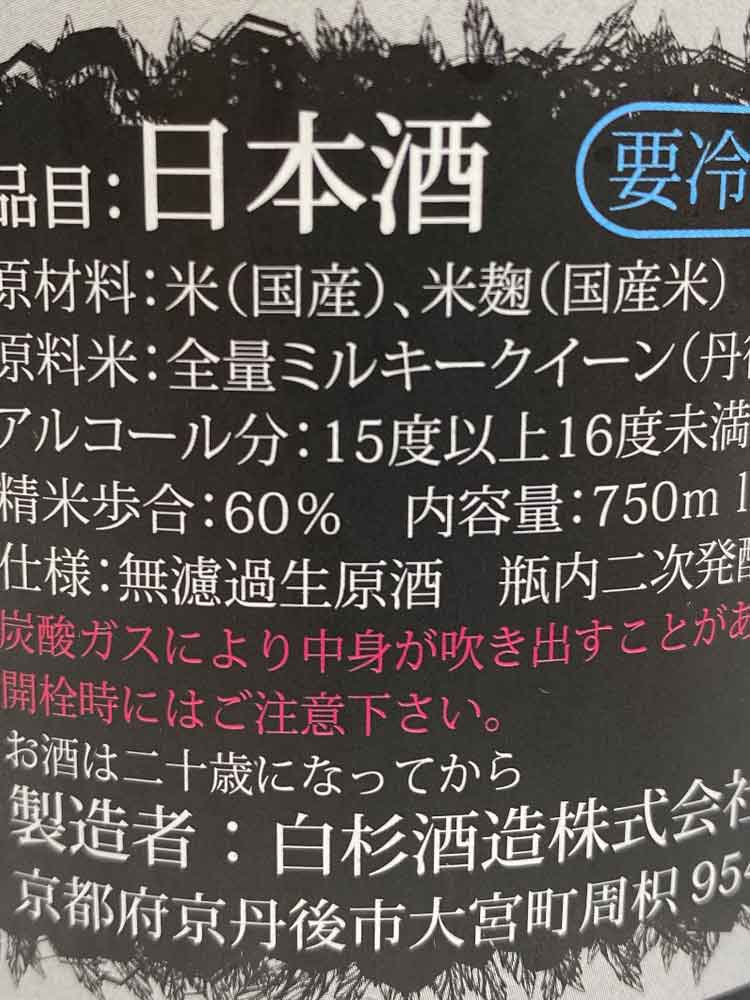 SHIRASUGI SHUZO
The motto is "the delicious rice produces the delicious Sake". We are the one and only brewery brewing Sake with only using edible rice. We produce original Sake no other people can produce in my home town. The combination of edible rice and black Koji makes the one and only...
Read More